MVSV's Top 10 Home Office Must Haves!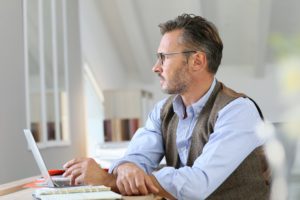 1. Good Wifi coverage and Internet Connection.
Don't rely on the Internet Provider equipment to perform home office functions such as video and phone calls.
Update any wifi over 18-24mo old. We install Eero Mesh Wifi networks. https://eero.com/shop/individual-eero-pro
2. Utilize a High Resolution Video Conferencing Cam with a Good Microphone.
3. A TV that can double as a computer display or display Video Conferencing sessions.
TVs from 32" on up are great solutions for extended desktops and videoconference viewing.
4. Get Training on video conferencing techniques and sharing desktop items.
We like Zoom videoconferencing software. Easy, great looking and performs well. Online training is also available. https://zoom.us
5. Light Filtering Shades or Blackout Shades for windows in the room that can provide Privacy and Sun Blocking.
6. Proper lighting for well lit sustained work throughout the day. Color Temperature adjustable is preferred.
Lots of options here, Philips Hue is only one that can produce 3500K task lighting needed for a home office.
7. A Comfortable Desk and Chair, here's a link to Ergonomic measurements.
8. App Controlled Shade and Lighting control to quickly adjust room to take a call or take a break.
These include Somfy and Philips and many others. Typically, operation is accessed from an app on your mobile device.
9. AppleTV for Mac users, stream anything to your TV, including video conferencing and extending your desktop.
Sharing from any iOS device to your TV is easy and reliable. Watch Live TV and other streaming apps.
10. Powered Sonos Play5 speaker for PC Audio and relaxing music throughout the day.